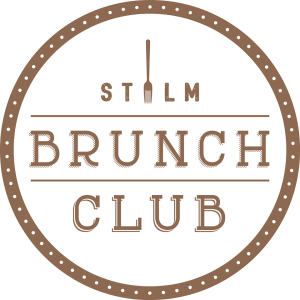 The brunette trend is growing in Stockholm and Ancon is following! Newly opened STHLM Brunch Club chose Ancon.
Read more:
http://www.whiteguide.se/nyheter/krognytt-brunchtrend-sveper-in-over-stockholm
Good luck and drive hard!
What is brunch?
Brunch is something that has become extremely popular lately. The word brunch comes from the English language and is a combination of the words: breakfast and lunch (hence the name "brunch"). It is usually served between 9 am and 1 pm.
Gathering friends or taking your partner for a lovely brunch can be one of the coziest things to do. Enjoy an early meal with lovely weather! Brunch restaurants serve a combination of breakfast and lunch, have a delicious pancake, an avocado sandwich or why not a burger? Brunch restaurants offer plenty of food and drink options to suit most people, even those who are relatively picky with their food!
Who is STHLM Brunch club?
STHLM brunch club is one of the most popular brunch restaurants in Stockholm! They offer milkshakes, pancakes and much more! The restaurant is located at Dalagatan 24 in Stockholm! It is a favorite among many of their visitors and has received good ratings on various review sites. A cosy and charming establishment with good food! Not to mention their "Freakshakes". At STHLM brunch club they only use organic eggs, their coffee and tea are also organic and they try to use organic products as much as possible! Everything is cooked from scratch, they even bake their own cakes and hamburger buns! A brunch restaurant that is well worth a visit we think at Ancon. If you are looking for a cozy brunch restaurant with good values and lots of delicious dishes, milkshakes and much more, this is the place you should visit when you have the roads past Dalagatan 24 in Stockholm! Make like Ancon man and swing by for an incredible brunch!