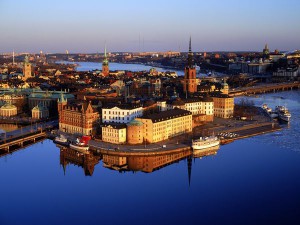 We are a fresh start-up despite our 17 years in business. With new management, young staff and great products, we are continuously expanding. We are now looking for driven Account Managers who can help us maintain close contact with existing customers in the area and develop potential customers.
In the spring of 2015, we established an office in Gothenburg, and now it's time to take over the capital. Do you want to be part of a winning team that aims to take over the market?
Ancon AB has since 1998 developed a PC-based POS system for restaurants, nightclubs, cafés and arenas. Up to 2015, we have sold about 2500 POS systems to about 1200 customers around Sweden. Our head office is located in Lysekil, and we have a total of 17 employees. Thanks to our strong brand, we have historically not had to actively work the market, now we want to grow faster in Stockholm and that's where you come in?
We are looking for someone who:
– Is a skilled relationship builder.
– Can drive the entire sales process yourself, from prospecting to meetings and closing.
– Motivated by high sales targets and able to achieve them.
– Is self-driven and able to work a free schedule under responsibility.
– Are loyal and honest, you take a long-term view of every deal and relationship.
You are forward, perhaps a younger ability? You love full speed and have high ambitions, just like us. We offer you a varied job at a stable employer with a good product portfolio.
Fancy joining a really exciting journey? Apply!
Apply by e-mail to rekrytering@ancon.se – mark your application "Account Manager Stockholm"
We kindly ask recruitment companies and similar actors not to contact us regarding this advertisement.