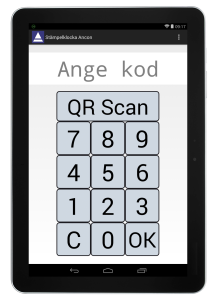 Simple solution, big time saver
A couple of years ago we developed a validated personnel register in our POS system. A simple solution where staff can log in/out with their personal code. This function replaces the "green book", which is a common staff logbook in Swedish pubs.
Staff entries can be used as a basis for pay. It is possible to define OB1, OB2 and to take reports on staff times for a specific period.
To further simplify things, we have developed a clocking-in board, Ancon TimeKeeper. The board can be hung at the staff entrance, the kitchen or any other desired location. The tablet is connected to the same wireless network to which the POS system is connected.
Thanks to Ancon TimeKeeper, the cash register system is freed up and the deposits are faster.
More information? Contact us via: 0523-131 00 or sales@ancon.se